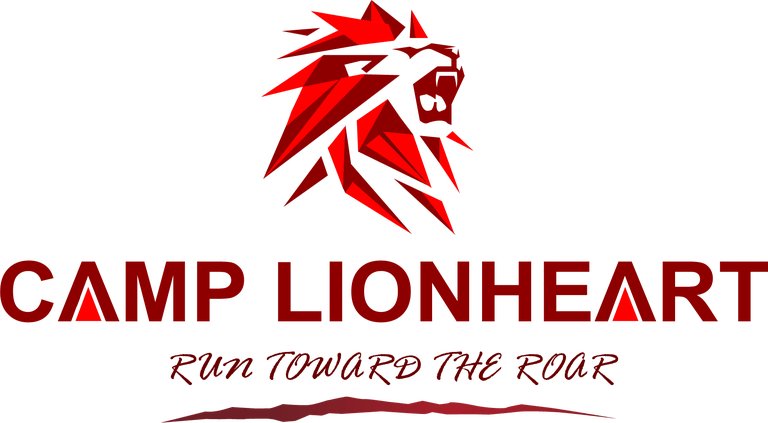 Camp Lionheart is a transformational, overnight camp providing life and relationship skills to teens (ages 13-18*). During our 7-day program, campers will learn conflict resolution tools, emotional literacy, team-building strategies, and mental health hygiene that will last a lifetime.
Under the professional supervision and guidance of our trained instructors and staff, Camp Lionheart combines the traditional summer camp experiences with personal growth techniques to improve self-confidence, bolster leadership skills, and promote healthy peer interactions. When campers aren't busy canoeing down rivers, climbing rocks walls, and overcoming team-challenges they'll be practicing the psychology of courage, learning methods of emotional health and strength, and creating maps to overcome anxiety, depression, and shame.
*13-18 years old, provided next academic year is in high school.

7 days and 6 nights at our secluded campsite in Apopka, FL
Boys and girls bunk separately in our dorm-style (air-conditioned!!!) cabins with 24-hour supervision by our camp counselors
Rock climbing, canoeing, obstacle courses, and outdoor activities to keep campers in a constant state of adventure
Delicious and nourishing food (including snacks) will be provided for the entire stay

Every aspect of our program is intentionally designed to create connection and growth for every camper. Our camp instructors are licensed mental health professionals and our staff has years of experience assisting and coaching personal growth. With a multitude of activities and exercises, campers will learn the tools necessary to communicate with clarity, navigate conflict with ease, understand and regulate emotions, and empower themselves and others.
Some topics we cover are:
Emotional Agility and Resilience
Effective Communication Tools
Conflict Resolution
Bullying/Peer Pressure
Self-Leadership and Empowerment
Elements of Goal Setting and Pursuit of Dreams
Camp is more than an event. It is an experience. And for most of our campers it's a rite of passage. Rock climbing and canoeing are easy when compared to the challenges of leading a group of peers, learning how to ask for help, and showing your true self to the world.
These are necessary life skills that require interpersonal connections and support from a safe and healing place. Camp Lionheart creates that space to forge lasting and unbreakable friendships while helping teens clear the obstacles in the way of their greatness.
Dates and details coming soon!